Join us for this transformational week full of ashtanga yoga practice & self-development workshops. Experience sustainable living in the middle of nature, surrounded by breathtaking Balinese forests, rivers and waterfalls! 
We are excited to announce 4 dates in 2024 (limited spots):
March 25th-1st April 2024
June 8th-15th 2024
September 14th-21st 2024
November 2nd-9th 2024
Connect with yourself in a pristine natural environment, while rejuvenating with the highest quality food straight from the permaculture garden. Experience living in a space that deeply cares about nature, and implements sustainable solutions such as renewable energy, natural building, food forest & zero waste. This environment enables us to explore our potential, and receive inspiration to bring more self-awareness, back into our everyday life. 
This week-long program is designed to invest in your holistic wellbeing, by taking care of your body, mind, emotions and spirit. We are keeping the space intimate with an expected group size of 10-15 people max.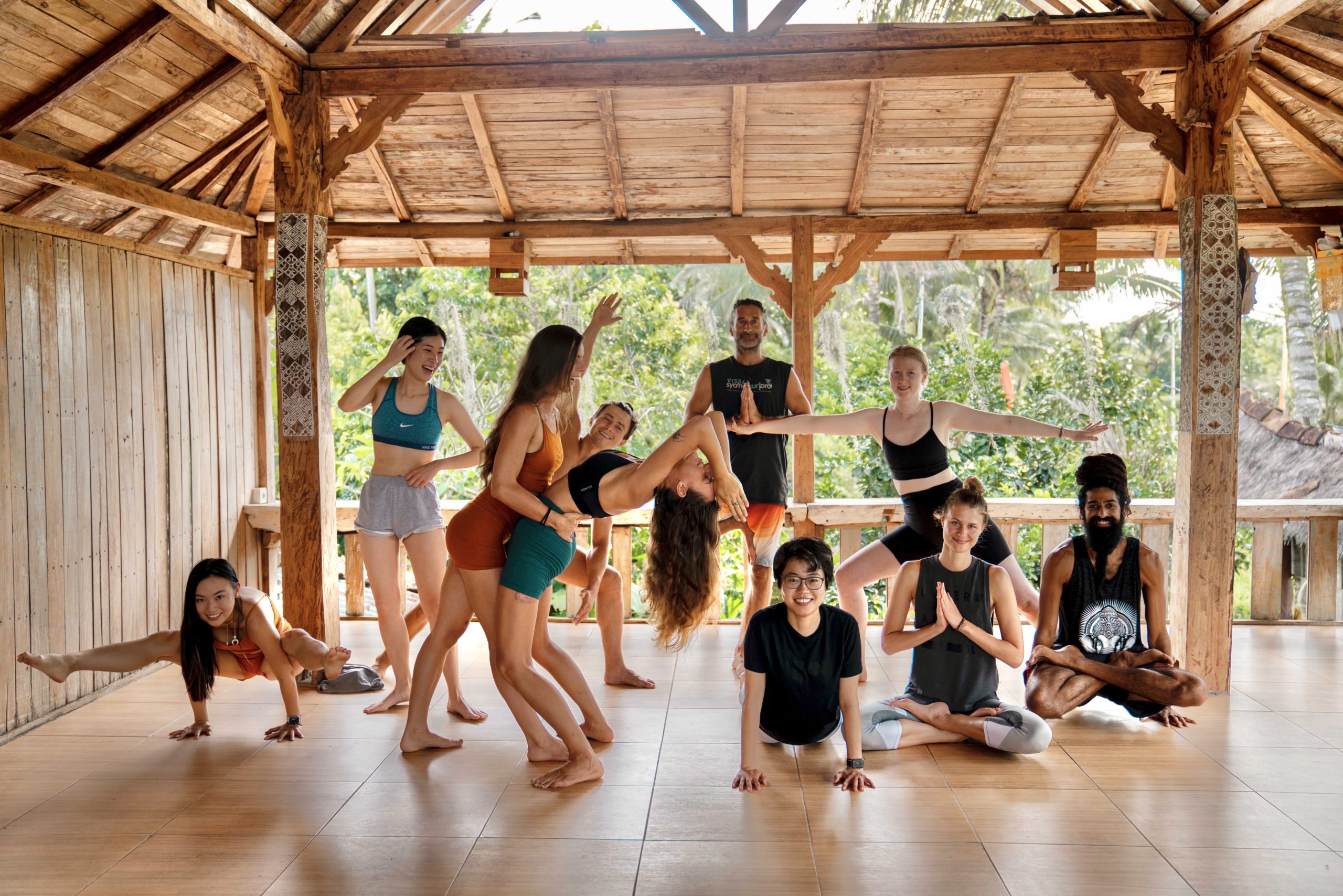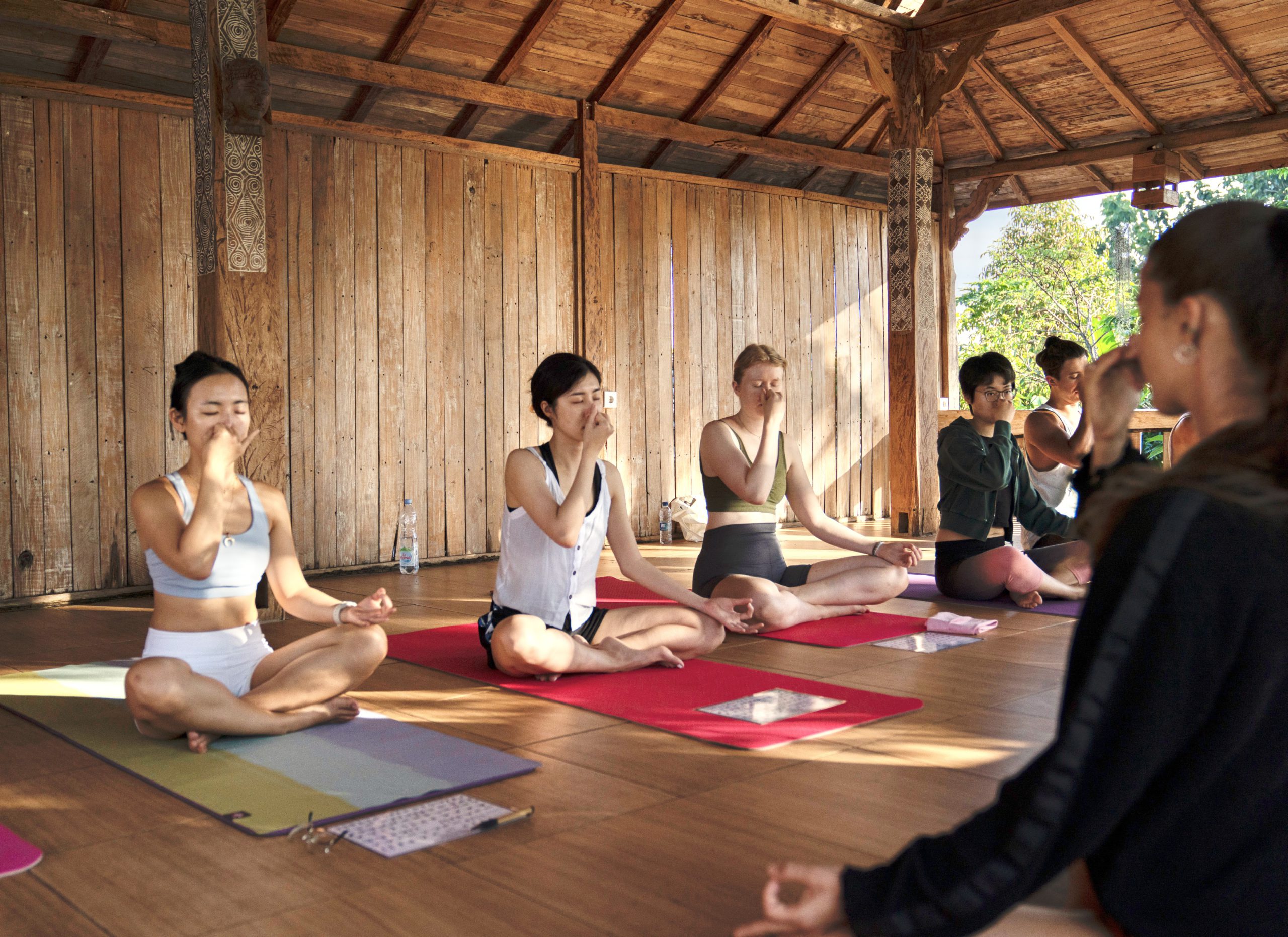 Morning Mysore Practice: Mysore Style is the heart of Ashtanga Yoga. In the Mysore method, students are met as individuals. Each student practices at their own pace while the teachers are there to give them personalised support.  
Personal Development Workshops: To take time to look into yourself, clarify the way you truly want to live and the steps which you need to take to be there. We will be using impactful self-development & holistic healing tools, which guides us to embody our full potential.
Nature Excursions & Sustainability Workshop: To reconnect with nature and explore ways of conscious & sustainable living.
3 delicious daily meals – vegetarian & homemade, using organic produce from the permaculture garden and local farmers.
Our peaceful location is surrounded by Balinese jungle, waterfalls and river. It is truly a hidden gem, with deeply rooted values that support nature, and the local community. Located 1h40′ away from Denpasar Airport (DPS), and 25′ from Tabanan town.
Silent morning time – to create space for positive transformation.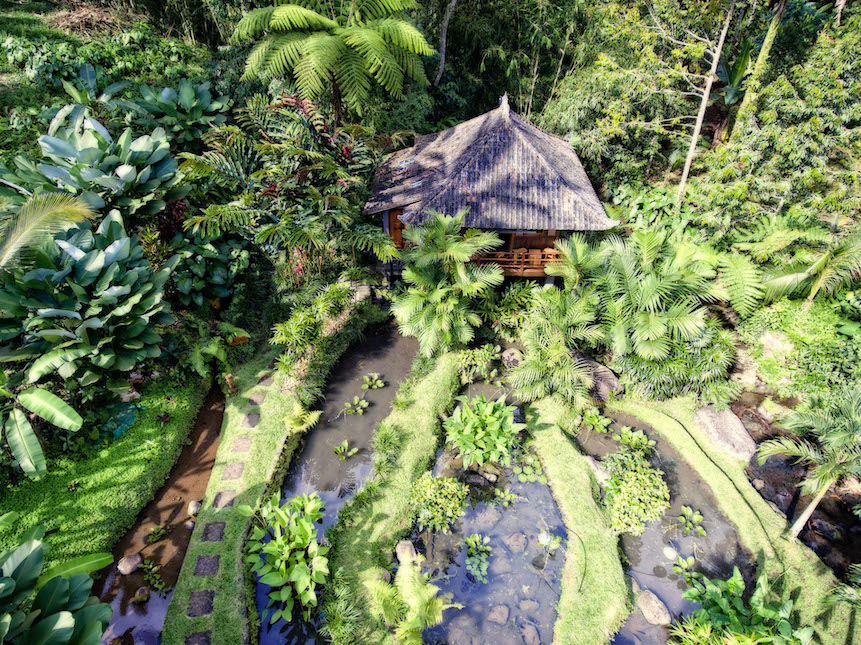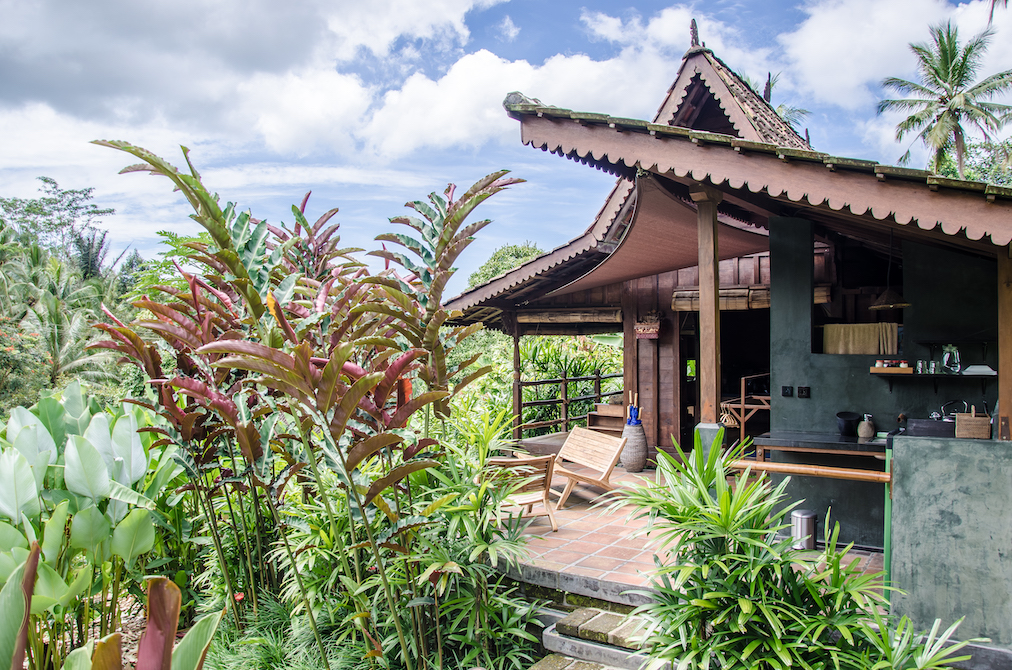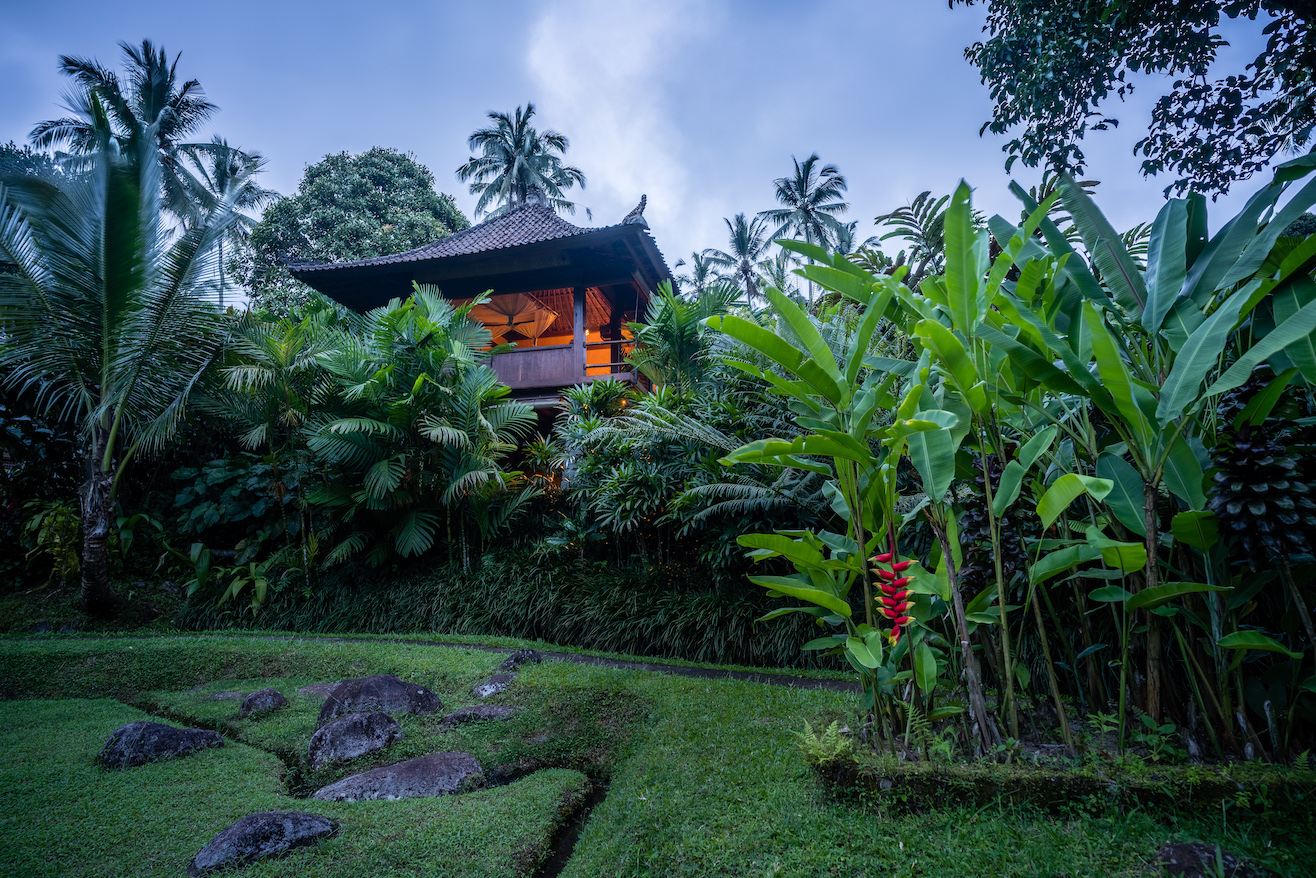 We are located in a truly unique eco-resort in the middle of Balinese nature. When we went there for the first time we simply fell in love with its values and the healing power of nature which the place gives! 
Be ready for a real, raw experience of living in nature, while still in the comfort of your open-air eco bungalow! We have several room options: some of them are just next to the waterfall, others facing the jungle, rice fields or river. Check out the room options to explore details and choose the one which you connect the most with.
Nestled in nature, we are lucky to be surrounded by the sounds of waterfalls, crickets and birds. Be ready to make friends with geckos, ants and other living beings who are a part of the ecosystem! 🙂
As you step out of the gate you can enjoy beautiful hikes and trekking paths. One gets a true feeling of local Balinese life, with their warm smiles accompanying you at every step.
In your free time you may relax by the waterfall, have a swim in the river, read a book from our little library or have a traditional balinese massage.
*Schedule is subject to change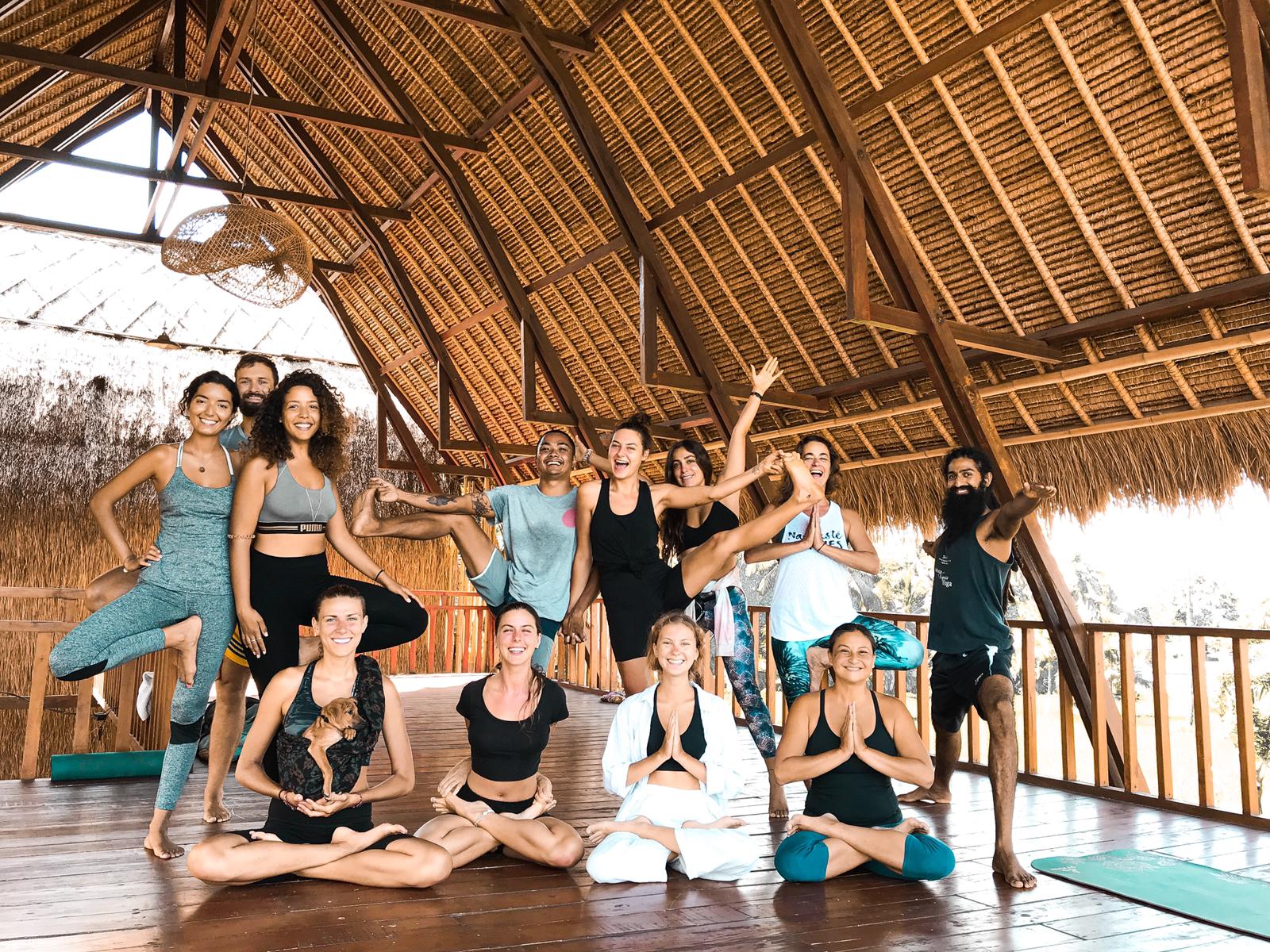 7 nights accommodation in one of the eco bungalows (linens, towels, wi-fi, all-natural toiletries, all-natural incense, spring water)
Airport pick up
3 nutritious vegetarian meals per day, healthy drink and fruits for snacks throughout the day
Daily yoga, pranayama & meditation
Daily workshops & excursions
1:1 Coaching Session with Ewelina or Rohil
30h Yoga Alliance Continuous Education Certificate (on request)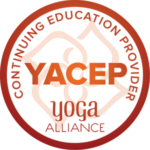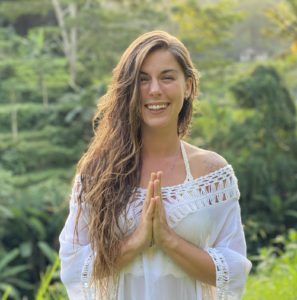 Ewelina is a yoga teacher and holistic therapist. She is a dedicated practitioner of ashtanga yoga and meditation, and she works on developing her self practice every single day.
In her teachings, she supports others on their way towards balance, health and fulfilment. She sees wellbeing as a composite of many important aspects; such as emotions, health, mindset, relationships, spirituality, career and quality of life. She taught a variety of courses and retreats in South East Asia, Europe and Middle East. As she found so much healing in yoga, she feels the most happy when sharing the practice with others.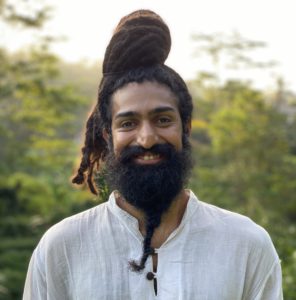 Rohil has taught immersive retreat and teacher training programs in Morocco, Bali and India. He has spent long periods of time learning & practicing Ashtanga in the traditional Mysore-style, as well as classical Hatha with his teachers in Mysore and Rishikesh.
He believes that yoga is not simply a physical practice and strives to highlight the philosophies that underlie these rich and sacred traditions. His teachings are non-dogmatic, whereby different students receive unique and appropriate instruction to tailor the practice to their needs and not the other way around. He has also completed a masters in Cognitive Science to understand the scientific basis behind the various practices of yoga.