Join us for this transformational week, full of ashtanga yoga, meditation and nourishing food. 
Immerse yourself in the practice while being surrounded by breathtaking nature, in beautiful Bali.
We currently have 4 live dates in the upcoming months (limited spots).
 21-27 October, 2023 & 17-23 February, 22-28 April, 2024!  
Our goal is for beginner students as well as experienced practitioners to benefit from the retreat, ultimately guiding each practitioner into the heart of their potential. This week-long course is designed to comprehensively deepen your personal practice, while increasing your understanding and experience of yoga, both on and off the mat. We are keeping the space intimate with an expected group size of 10-15 people max.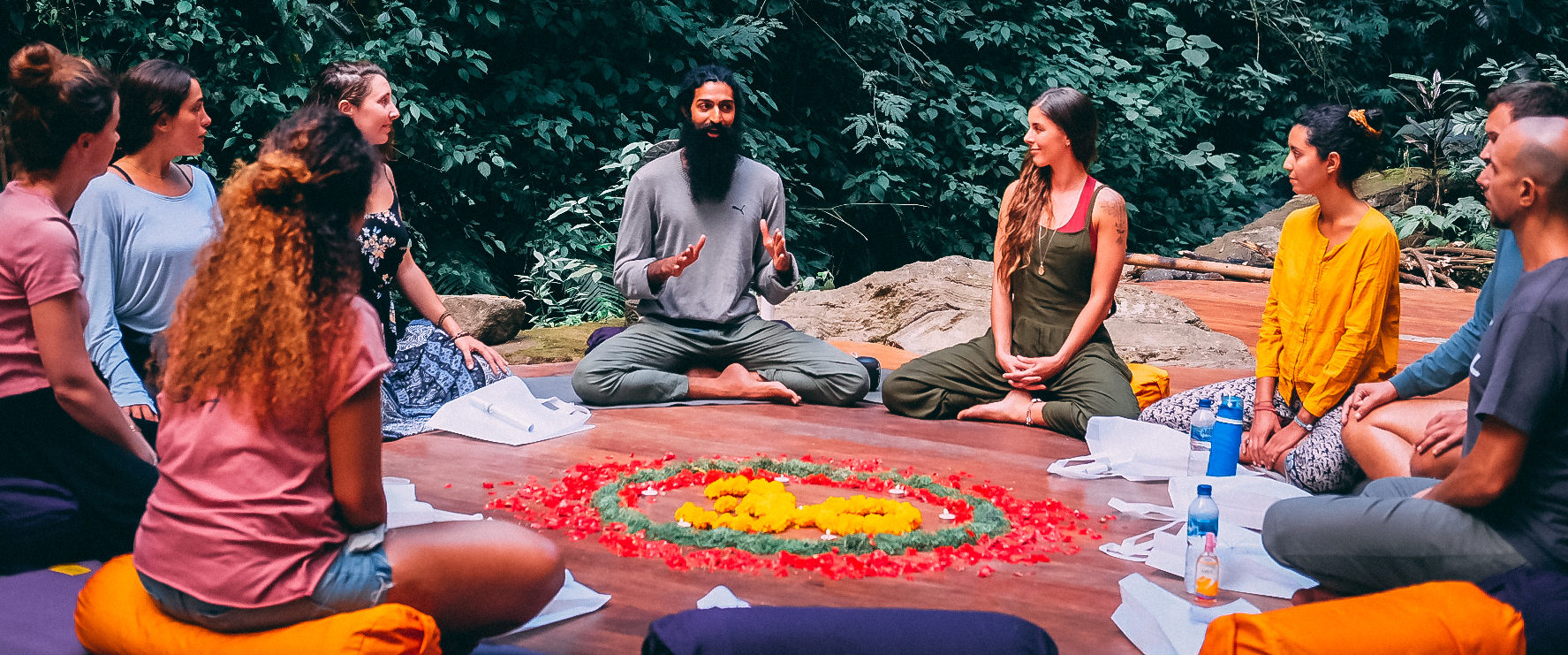 Morning Mysore Practice: Mysore Style is the heart of Ashtanga Yoga. In the Mysore method, students are met as individuals. Each student practices at their own pace while the teachers are there to give them personalised support.  
Theory & Interactive Workshops: Philosophy, History, Ayurveda, Asana Alignment, Abhyanga (Ayurvedic self-massage). Hip-opening, Back-bending and core/shoulder strengthening workshops will be a part of our week as well.
Daily meditation.
3 delicious meals everyday – vegetarian, using natural local produce.
Our peaceful location is surrounded by rice fields and breathtaking jungle. Just 10 mins away from Ubud center.
Silent morning time.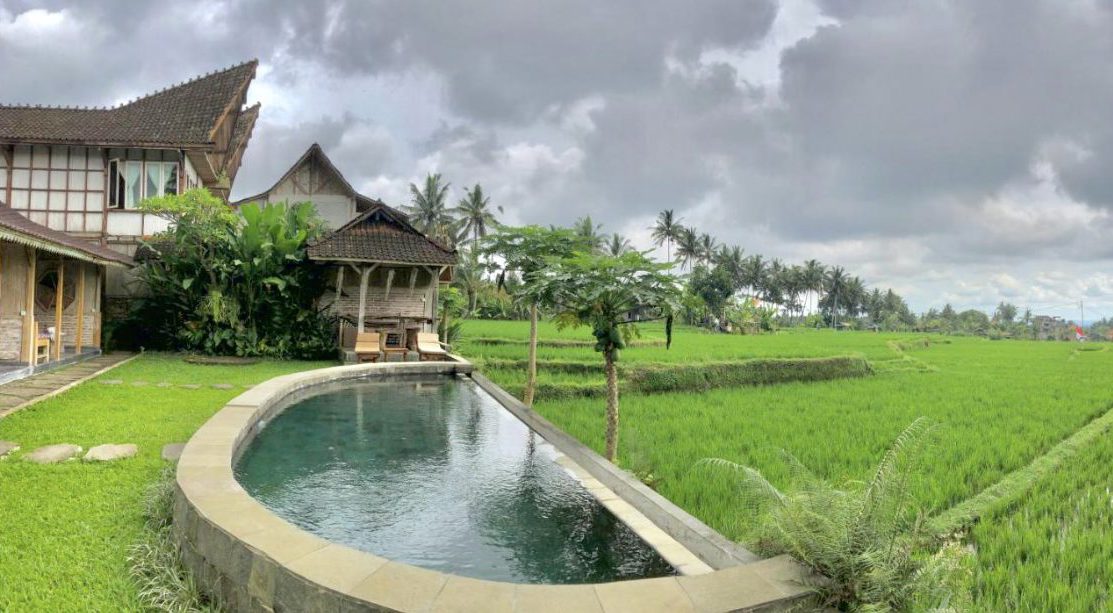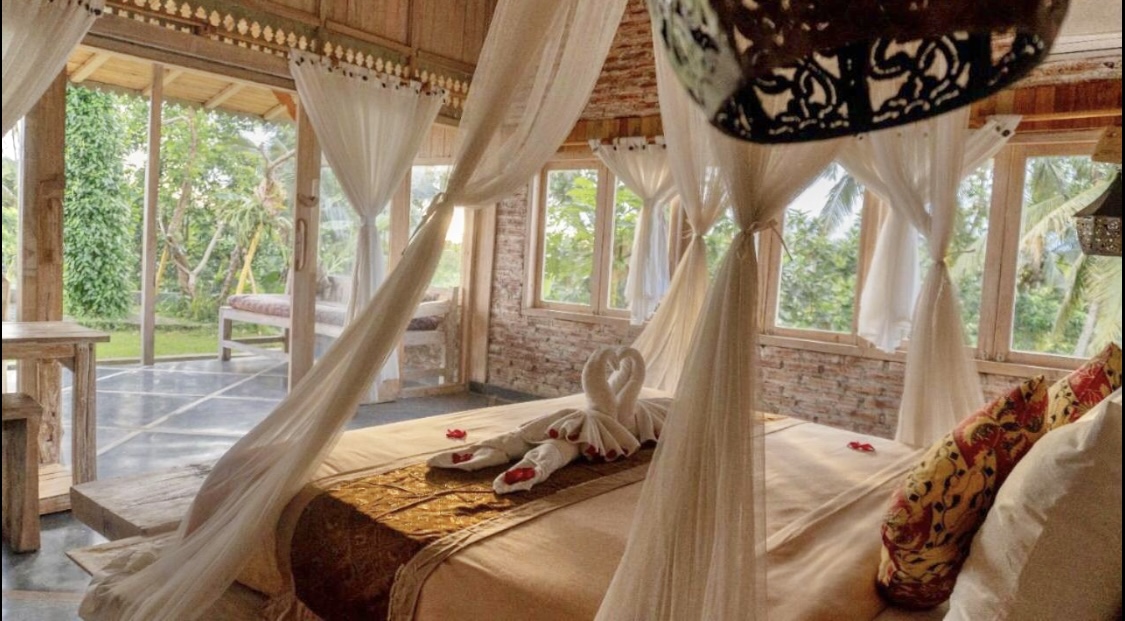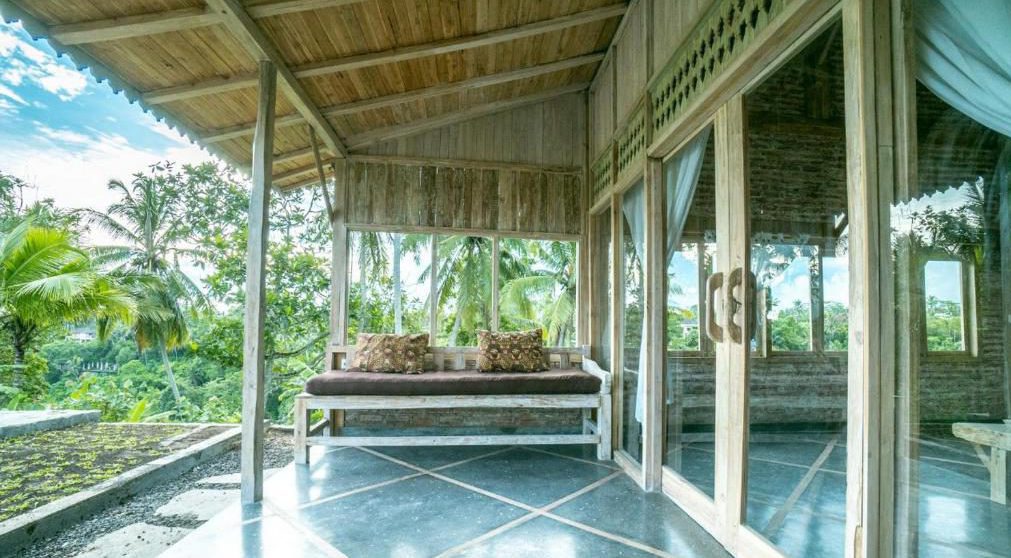 The location is a beautiful and cozy boutique hotel run by a balinese family 10 minutes from Ubud centre. It is accessible by a small road (only for walking or motorbikes), and thus there is no noisy traffic or crowds of people- ideal for your yoga practice. (Our lovely staff will  assist you with your luggage from the main road).
As you step out of the gate you can enjoy beautiful nature walks. Along the small path you will find local artists with their amazing artwork, organic cafes, homemade goodies and lots of fresh coconuts! One gets a true feeling of local Balinese life, with their warm smiles accompanying you with every step.
In your free time you may relax by one of the swimming pools overlooking the rice fields, read a book from our little library or have a traditional balinese massage.
** All rooms have AC, except the "Private Room in Shared Villa" option. However, it has fans, which makes it quite comfortable. 
*Schedule is subject to change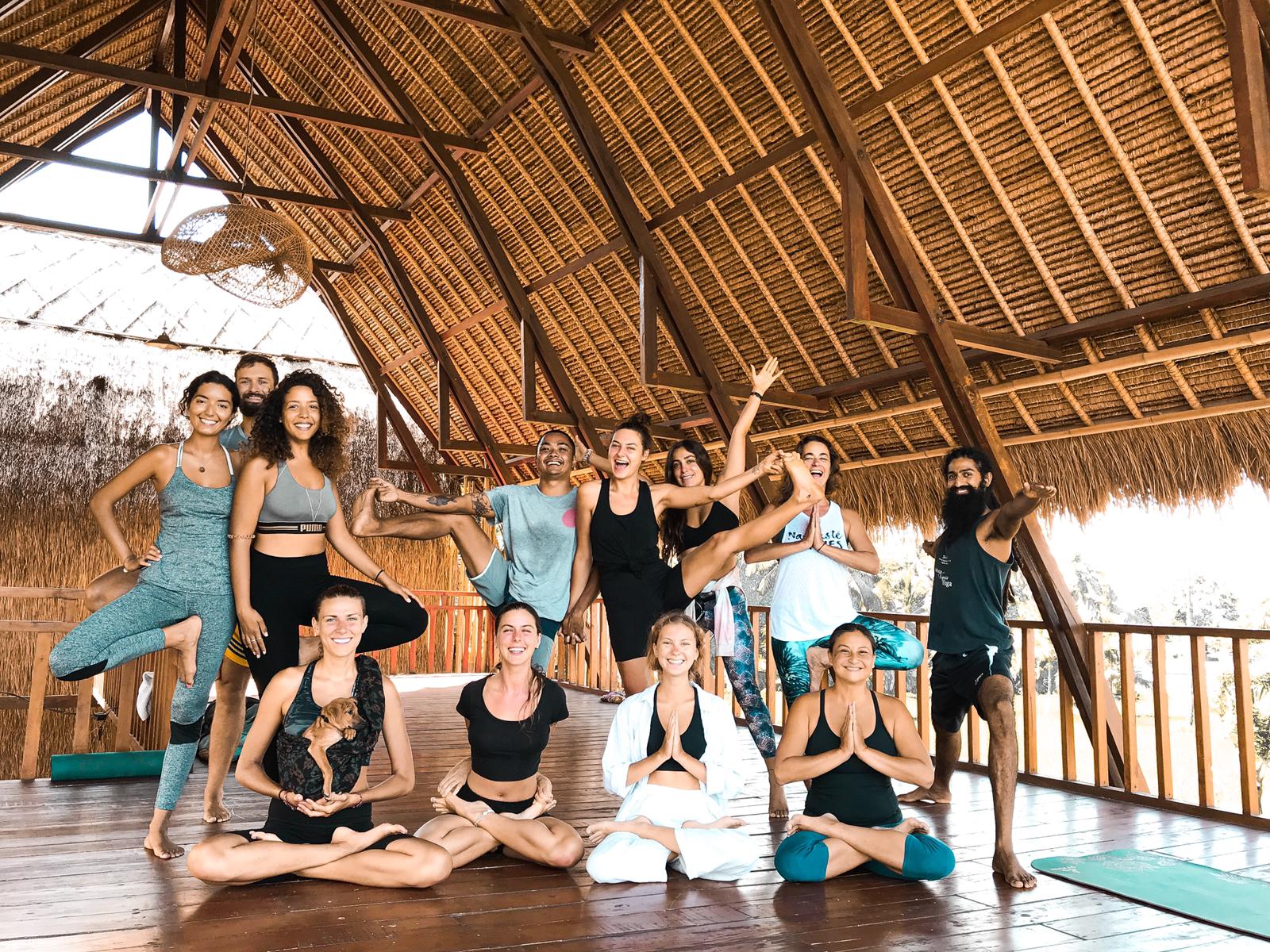 6 nights accommodation with daily room cleaning (linens, towels, wi-fi, toiletries)

Airport pick-up 

3 nutritious vegetarian meals per day and healthy drinks

Daily ashtanga yoga, pranayama, meditation and theory workshops

Plenty of time to ask questions about your practice with both Rohil & Ewelina

Yoga Alliance Continuing Education Certificate (30hrs) 

Luggage transfer from the main road to our location (8mins away)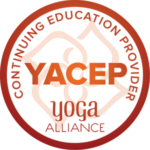 Price & Room Options (February 17-23, 2024)
This retreat has an early-bird discount (10%) until November 1st, 2023. To secure your spot, we require a 20% deposit. In case you have to cancel, the deposit can be transferred to a future date. Upon checkout, price is displayed in INR.
Price & Room Options (April 22-28, 2024)
This retreat has an early-bird discount (10%) until January 5th 2024. To secure your spot, we require a 20% deposit. In case you have to cancel, the deposit can be transferred to a future date. Upon checkout, price is displayed in INR.
In case of any doubts or queries, please contact us:
rohil.jethmalani(at)gmail.com or zablocka.ewelinaa(at)gmail.com
Whatsapp: (+91) 99220 09474  or (+971) 52626 9494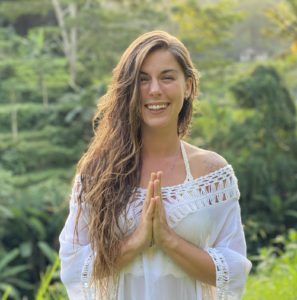 Ewelina is a yoga teacher and holistic therapist. She is a dedicated practitioner of ashtanga yoga and meditation, and she works on developing her self practice every single day.
In her teachings, she supports others on their way towards balance, health and fulfilment. She sees wellbeing as a composite of many important aspects; such as emotions, health, mindset, relationships, spirituality, career and quality of life. She taught a variety of courses and retreats in South East Asia, Europe and Middle East. As she found so much healing in yoga, she feels the most happy when sharing the practice with others.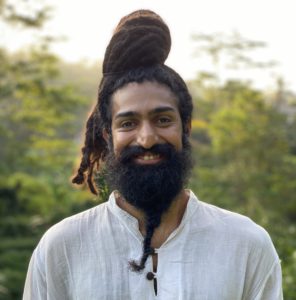 Rohil has taught immersive retreat and teacher training programs in Morocco, Bali and India. He has spent long periods of time learning & practicing Ashtanga in the traditional Mysore-style, as well as classical Hatha with his teachers in Mysore and Rishikesh.
He believes that yoga is not simply a physical practice and strives to highlight the philosophies that underlie these rich and sacred traditions. His teachings are non-dogmatic, whereby different students receive unique and appropriate instruction to tailor the practice to their needs and not the other way around. He has also completed a masters in Cognitive Science to understand the scientific basis behind the various practices of yoga.