Our foundational 200 hour program will deepen your practice, connect alignment to movement, and provide you with all necessary tools to teach. The training additionally aims to establish a daily silent meditation practice along with a deep understanding of the ancient philosophies at the root of Yoga. This is a safe space to come and explore yourself and embark upon a process of transformation. While the focus of the practice within the training will be Hatha and Ashtanga, we encourage and motivate our students to find their unique teaching styles. As the alignment and anatomy of each posture is broken down, students will learn tried and tested methods, that they will begin to practice teaching right from the beginning of the course.
We believe a strong self-practice is the central pillar of a truly successful teacher. During the training we hope to cultivate a strong practice and also imbibe the necessary discipline and motivation required to establish yoga as a life-long practice. The strong and dynamic morning practices will be balanced with restorative, yin, yoga nidra and meditation sessions. Weekly workshops for back-bending, hip-opening and core strength will provide students with tools that they can use to progress their self-practice effectively even after they leave the course.
Being a yoga teacher is something that is often glamourized, with a promise of travel, living life by one's own schedule and being a part of a vibrant spiritual community. However, there is a process one must undertake before reaching this destination. This process requires skills outside of having a strong self-practice, understanding alignment, effecting self-enquiry through yoga philosophy and being able to teach a great class. Yoga teachers are self-employed, requiring them to additionally develop entrepreneurial qualities of being able to network effectively, market themselves and collaborate with other individuals and organisations. Through the course we discuss models and pathways that work, and how one can remain authentic, maintain integrity with tradition, and manifest abundance all at once.
Curriculum
The Practice
Hatha: A classical form that is a complete spiritual practice within itself. Hatha yoga aims to still the mind by removing blockages and stilling the body. It is an ancient practice that aligns the mind and body with the cosmos.
Ashtanga-Vinyasa: A dynamic movement meditation practice that combines movement with breath. We will go through the primary series, building a solid foundation of strength and flexibility in the body.
Workshops: We will dive deep into the specifics of our asana practice, through targetted workshops. Hip-opening, Back-bending and core/shoulder strengthening workshops will be a part of our weekly routine. These workshops act as a compliment to our normal practice and allow our bodies to go deeper into the Ashtanga practice in a shorter space of time.
Pranayama: Breathing techniques will be practiced daily, alongside building a clear understanding of benefits, contraindications and how to lead a Pranayama session effectively.
Meditation: A daily silent sitting is an invaluable tool to have in a world that is increasingly distracted and simultaneously more demanding. As practitioners of silent meditation for many years, we understand its importance in our overall sense of well-being. Our intention is to establish silent meditation as a daily practice by the end of the course, with time-tested methods and a strong support system to augment them.
Mantra: The voice is a an important component of a yoga teacher. Through chanting we train our tone of voice, begin to enunciate properly and project instruction with clarity.
Kriya: We will explain the Shatkarmas that are a part of the Hatha Yoga Pradipika and practice a few of these internal body detoxifying techniques.
The Knowledge
Alignment: We will break down the correct alignment of all the basic postues as well as many of the advanced postures in our daily alignment sessions. We will also look at modifying the practice for injuries, and how through developing basic awareness of the body we can use Asana to heal and rehabilitate.
Anatomy: Science and Yoga are not seperate as some would believe. Any system of practice is constantly evolving and improving its method. Through the course we will bring a perspective of anatomy that is not simply theoretical but more practical in its application. We will actively attempt to "feel" the anatomy in our bodies through various drills and movement exercises. As yoga teachers, anatomy needs to be lived within the body rather than simply being stored as information in the brain.
Adjustment: The art of adjusting if learnt and applied correctly can quickly speeden the transformation of the body. We teach adjustments that are safe, anatomically sound and help student correct their posture as well as enter deeper layers of their asana practice with less effort.
Philosophy: Through philosophy we will dive deeply into a process of self-enquiry. A few philosophical systems wil be studied with an aim to integrate it into our personal contexts. We believe that philosophy is only so powerful as it can effect transformation within us. It will be presented in a way that integrates with the modern context, trying to draw parallels with multiple streams of thought; Quantum physics, neuroscience, and psychology to name a few. Different language used to describe similar phenomena, has varied receptivity for different people. We thus use different modes of expression to make these rich philosophies more accessible. The Yoga Sutras of Patanjali will be the primary material explored.
Ayurveda: Yoga and Ayurveda are sister sciences. While yoga is the study of the Self, Ayurveda is the study of the relationship of this self, with its environment. We will explore dominant worldviews within this system of medicine, understand our unique individual constitutions and see how we can integrate simple lifestyle changes to enhance health.
Art of Teaching: Teaching methodology, tools of teaching, sequencing tips, and effective cueing will be taught alongside common teaching mistakes right at the beginning of the course. Like anything else teaching is a practice that must be cultivated. The greatest learning happens on the "job". Once the theory sessions are complete, we immediately put our students into practical settings where they begin to learn teaching through simple exercises as well as teaching classes to each other on a daily basis.
Daily Schedule
6:30-7:00: Pranayama / Mantra/ Meditaiton
7:15-9:00: Asana Practice
10:30-11:45: Theory Lecture (Art of Teaching/ Philosophy, Ayurveda)
12:00-13:30: Theory Lecture (Alignment, Adjustment, Anatomy)
14:00-16:00: Free time/ Self-Study
16:00-17:30: Asana Workshop / Teaching Practice
17:45-18:30: Silent Meditation
19:30-20:30: Optional Documentary/ Discussion
Food:
We believe that maintaining a diet that keeps your body light and your mind clear best supports yoga practice. The food served at our courses will be healthy, nutrtitious and satisfying. All ingredients are sourced locally, supporting organic farmers and local artisans. In our retreats we take care that the food, its ingredients, spices, etc are all prepared, 'in-house' avoiding highly processed or stale food. The food provided will not only nourish your body but also revitalize your energy levels and bring clarity to your mind. Our emphasis is on a Sattvic diet, abundant in Prana – the universal life force, Chi, Spirit – for the development of higher consciousness. These choices are not only about serving ourselves but also serve the earth by avoiding animal products, fertilizers, chemical preservatives and foods derived through industrial agrilcuture. We will provide mainly vegan, gluten free meals, which can be tailored to accomodate allergies and certain dietary restrictions amongst our students.
Price:
Early Bird (Until May 1st)
Single Accommodation: Euro 3000
Double Accomamdation: Euro 2500
After May 1st
Single Accommodation: Euro 3500
Double Accomamdation: Euro 3000
Certification:
We will provide a 200 hours Yoga Alliance, US accredited certification (valid worldwide) upon completion of the course.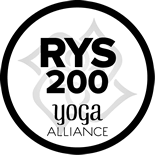 Location:
Divine Life Community Ashram
Situated in 204 acres of Catalonian pine forest. Nestled amidst olive groves, come join us for a back to basics, off grid experience. The location is tailored to help us tune out of our busy lives and reconnect to the healing power of nature.
Flight options
Barcelona
Reus
Train can be taken from
Tarragona Or Barcelona to Mora de Ebro
Pick-up from Mora de Ebro
The Teachers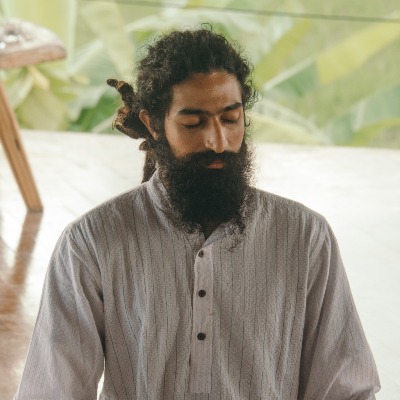 Rohil Jethmalani:
Rohil began his journey into yoga by coming into contact with meditation 7 years ago. In a quest to find his true Self, he visited many masters and guides from different parts of the country. Soon the realization dawned that the real Guru is within, and other masters are simply mirrors. A year later he began to complement his meditation practice with Ashtanga-vinyasa. He has spent long periods of time over the past few years with his teacher, Ajay Kumar(sthalam8) learning Ashtanga in the traditional Mysore-style. Soon afterwards he began to teach, feeling the need to share the sacred practices that have brought about so much peace and fulfilment in his personal journey.
His unique style of teaching goes beyond simply the physical practice. The nurturing, yet challenging environment created in his classes pushes his students to tap into their inner potential. His intention is to bring about lasting inner transformation through asana practice. He believes that yoga is not simply a physical practice and strives to highlight the philosophies that underlie these rich and sacred traditions. Using yoga as not only a tool for physical transformation, but also to effect deeper mental and spiritual change.
Yogi Bhagavati is a fully qualified 500 hour Sivananda Yoga Vedanta instructor.
She has also studied extensively with the B.K.S Iyengar School Of Yoga, and has participated in Ashtanga Yoga Courses as taught by the legendary Sri K Pattabhi Jois. She has spent the last years in the Himalayas where she has taken her own practices deeper. Through long intervals of Vipassana, intensive Vicharanas & Pilgrimages, yogi bhagavati has taught at the Sivananda Ashram in Nassau Bahamas as a Resident Yoga Teacher. She has worked extensively since 2012 at yoga retreats world wide on islands like Ibiza, Jamaica, Costa Rica, Bali, Kauai, Spain and India.
She has a passion of holding free yoga and meditation classes in children's / woman's shelters orphanages and schools around the world. While exploring different types of teaching methods she presently continues to enhance her teachings and studies within the Yogic arts at various locations around the world. She is currently based in Catalonia, Spain building an ashram/ retreat center: an off-grid self-sufficient farm.