Embark with me on this journey of mindful movement and conscious breath. Develop strength and flexibility of the body and mind on this purifying path towards inner peace.
Step out of your comfort zone and unleash your power through the daily practice of Ashtanga Vinyasa.
In Ashtanga Yoga I found light, power and inspiration. Now I feel the call to share it with you straight from my heart and personal experience.
Practice of Ashtanga Vinyasa awakened in me my strength. Through building up strength in my physical body, through connecting to my body and breath, I learnt how to be stronger in all other aspects of life. It gave me a great lesson of self discipline and persistence on the way towards my dreams. I learnt how to keep walking forward, patiently and steadily, without giving up in the midway. 
The practice showed me the way towards self acceptance, self love and truly open heart. Out of this powerful shift arrises peace, deep love and acceptance for everyone and everything what comes into life. For everything what IS.
This course is designed for yoga practitioners who are starting their journey with Ashtanga Vinyasa and want to deepen their understanding of the practice.
You will dive into foundations of the Ashtanga Vinyasa Yoga practice, learn about alignment, options & modifications of each posture of the Primary Series and take your practice to the next level.
By joining me on this journey, you will receive lifetime access to this course. Additionally, by signing up you will receive the opportunity to be in touch with me directly via email, where I can answer and serve your individual needs and queries.
Learn More About This Course: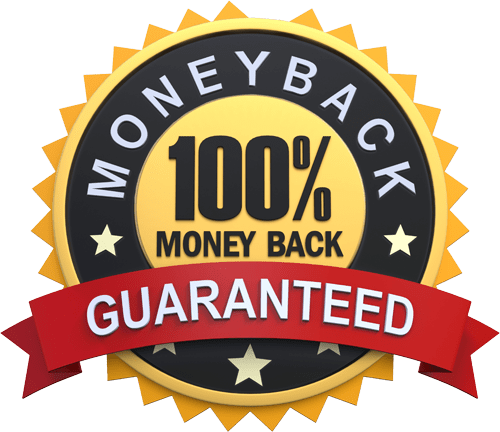 After completing the entire program,
if you felt that this course didn't help you
in any way, you can connect with us and
we will give you a full refund.
After buying, you will receive login details via email. Once logged in, you gain access to all the content.

Yoga is for everyone.
However, when online, it is up to the individual to assess whether they are ready for the class that they have chosen. Obviously, if you suffer from specific injuries or disease it is best to consult with your physician first. Similarly if you are pregnant, follow the recommended practice only. The practice of yoga asanas requires you – the practitioner – to gauge the safety of your practice within your personal physical limitations. It is better to build up slowly than to force and strain. Whilst one may feel exertion one should also feel relaxed.
The techniques and suggestions presented in this website are not intended to substitute for proper medical advice. Consult your physician before beginning any new exercise program.
Shivatman.yoga assumes no responsibility for injuries suffered while practicing these techniques.